Skip to Main Content
It looks like you're using Internet Explorer 11 or older. This website works best with modern browsers such as the latest versions of Chrome, Firefox, Safari, and Edge. If you continue with this browser, you may see unexpected results.
Welcome to Research: English 434 - Young Adult Literature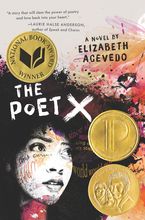 Services - Resources - Goals
Research Goals
Explore & Analyze research topics
Investigate literary, historical, and cultural contexts
Discover related subjects, theories, and concepts
Create effective searches
Distinguish source types
Evaluate sources
Cite, Email, Export sources
Research and Support Services
Library Homepage
Research resources & services.
Illiad Interlibrary Loan (ILL)
Free service to request books, articles, and other materials that are not available at our Library.
EndNote Web
A citation management system that also links to full-text.
Research Help & Research Guides
Seek help in-person or virtually; and access guides that map out resources and research strategies.
Campus Information Technology
Tech support, software, laptop checkout, and more.
Jie Tian
Jie Tian