Skip to Main Content
It looks like you're using Internet Explorer 11 or older. This website works best with modern browsers such as the latest versions of Chrome, Firefox, Safari, and Edge. If you continue with this browser, you may see unexpected results.
Annals of the Association of American Geographers Style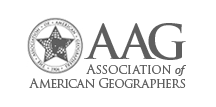 The Annals of the American Geographers Association follows the rules outlined in the fifteenth edition of the Chicago Manual of Style. This style manual should be consulted for information regarding style, format, and word usage. A copy of the style manual is kept at the Reference Desk in the Library and assistance is available from librarians.
Quick Style Sheet to Chicago style provided by the Association of American Geographers.
Also one from Taylor & Francis.
The Chicago Manual of Style
The Chicago Manual of Style, 17th Edition
Copies are available at the Main Campus Library Research Center and for limited checkout at Circulation.
Bibliography official site
Author official site
APA Citation
The Publication Manual of the American Psychological Association, 7th ed. (2019) is the authority used by writers in the social sciences and some natural sciences.



Unofficial: CSUF APA Citation Style (PDF) provides a two-page overview of some of the most common citation needs for both the in-text parenthetical documentation and the reference list
Official: APA Frequently Asked Questions and APA Style Help provide a few official examples and additional support from the APA. For the most comprehensive coverage of APA style, including citation rules, please remember to consult the print APA publication manual. Copies are kept at the Reference Desk for in-library use.

Also Available Online: OWL (Online Writing Lab) at Purdue University(go to website). Purdue University's OWL is an excellent resource to use to look up any citation style, including APA.